Mat Gradias, President
Associate Architect, Kruger Bensen Ziemer Architects
Mat Gradias is an Associate Architect with Kruger Bensen Ziemer Architects with a focus on educational facilities. Gradias volunteers with the mentorship program for high school students interested in pursuing careers in architecture, construction and engineering. He is also on the advisory committee for Disability Services and Programs for Students department at Santa Barbara City College.
John Ogilvie, Vice President
Financial Consultant, Strategic Planning
After receiving his M.A. in International Economics and Finance from American University in 1968, John Ogilvie has enjoyed an illustrious career in strategic planning, finance, and management. He has assisted a variety of nonprofit organizations and public service projects, including a five-year term as President of Art Without Limits in Santa Barbara. He currently owns a small publishing and photography company, Dare Wright Media, LLC.
Elke Kane, Secretary
Attorney, Trusted Legal, LLP
Kane is a business and employment attorney at the boutique legal services firm, Trusted Legal, LLP. As a child of Mexican immigrants and a student in the public school system, she became aware of the problems that plague public schools and developed an interest in education policy and funding. While completing a B.A. in Psychology at UCSB, she student-taught at Harding Elementary School. She subsequently earned her J.D. from Santa Barbara College of Law. Active in the community, Kane has served as an executive board member for the Cold Spring School Foundation for many years.
Diana Ciontea, Treasurer
Vice President of Finance, ProductPlan
Diana Ciontea leads Financial Planning and Analysis at FastSpring, an eCommerce platform headquartered in downtown Santa Barbara. She has experience guiding financial and strategic efforts across a broad range of corporate environments, including Fortune 500 companies and high-tech startups. As a volunteer for Reading to Kids, Ciontea is dedicated to inspiring underserved children with a love of reading by partnering with schools and parents. Ciontea is a Santa Barbara native and a graduate of San Marcos High School. She holds a B.S. in Biomedical Engineering and a minor in Business from the University of Southern California.
Terri Allison, Immediate Past President
Early Childhood and Non-profit Consultant
Terri Allison founded Storyteller Children's Center 27 years ago and became its executive director in 2005. Through her work, she acquired funding to support childcare services for homeless children while their parents looked for jobs. She received her teaching credentials from UCSB, and acquired a Post Graduate Certificate in Infant-Parent Mental Health from the University of Massachusetts, Boston. Since retiring in 2015, Allison has been working as an early childhood education consultant.
Isis Castañeda
Project Coordinator, IV Coalition for Healthy Communities
Castañeda has worked with teens, young adults, and their families in the Santa Barbara area since 1997. A graduate of Santa Barbara High School, she earned her Bachelor of Arts in Liberal Studies at Antioch University of Santa Barbara and is certified in Emotional Intelligence, Restorative Justice, Team Building Experiential Education, and as an Instructor for Youth Mental Health First Aid and teen Mental Health First Aid. In 2018, she established her business, Creating Connections, which facilitates teen and parent groups, community outreach, training, public speaking, and organizing events. Castañeda is currently the staff advisor for the Santa Barbara Youth Council and the project coordinator for the Isla Vista Coalition for Healthy Communities.
Tisha Weber Ford
CEO, Weber Logistics
After living in Santa Barbara for over 30 years, Ford is an active member of the community and has had the opportunity to serve many nonprofits as a volunteer, board member, and donor. As a board member, she has experience in development, finance, and governance from her tenure on the Board of Trustees at Marymount School of Santa Barbara. There she chaired the Development Committee, the Committee on Trustees, the Head Search Committee, and served as Board Chair. Ford currently serves as CEO at Weber Logistics.
Eder Gaona-Macedo
Senior Community Engagement Officer, Chicano Studies Research Center, UCLA
Born in Guerrero, Mexico, Gaona-Macedo migrated to the United States at the age of four and settled in Santa Barbara. He went on to study at UCLA, where he studied Political Science and Chicano/a Studies and continued his studies at Columbia University, where he earned a Masters of Public Administration. In 2014, Gaona-Macedo stepped into the role of Executive Director of Future Leaders of America. He is also the co-founder of the 805UndocuFund, a project aimed at providing financial support to undocumented families due to natural disasters and pandemics.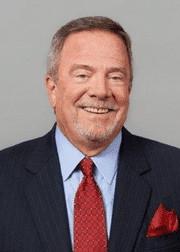 Alan Griffin
Branch Manager, Raymond James
Raised in San Diego, Griffin has made Santa Barbara home for over 45 years. He is the branch manager for Raymond James' Santa Barbara location, where he works with individuals, families, business owners, and professionals with financial guidance. A long-time supporter of education in the local community, Griffin has been on the board at the Scholarship Foundation of Santa Barbara for over 25 years and even served as Board President.
Larry Harter
President, Pueblo Radiology
Harter serves as President of Pueblo Radiology and California Managed Imaging. He also serves on the executive committee of the California Radiology Society and is a councilor of the American College of Radiology, and has been a radiologist in Santa Barbara for over 35 years. He served on the board of the Santa Barbara County Medical Society and Goleta Valley Cottage Hospital Foundation for 12 years.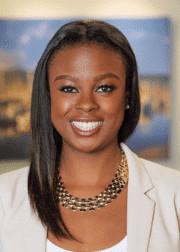 Bukola Ishola
Benefits Consultant, OneDigital Health
Bukola Ishola is also a long-time resident of Santa Barbara, as she remained in the area after receiving Bachelor of Arts degrees in both Political Science and Black Studies from the UC Santa Barbara. Ishola is also a Benefits Consultant at OneDigital Health, where she educates her clients about nuances in the health insurance industry to further encourage knowledgeable forms of consumerism for her patrons. Apart from Ishola's busy work schedule, you may find her spending her free time with friends or at a local farmers' market.
Daniel Meisel
Regional Director of ADL Santa Barbara/Tri-Counties
Daniel Meisel is the founder of Kapok Pictures, a motion picture development and production company. Formerly an attorney with San Francisco's Cooper, White, and Cooper, Meisel received a J.D. from University of California, Hastings College of the Law before relocating to Santa Barbara. Meisel has written, produced, or provided legal services for multiple award-winning short films with domestic and international festival screenings and airing on IFC and Showtime Networks.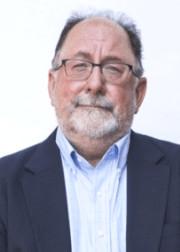 Jeffrey Milem
Dean and Professor, Gevirtz Graduate School of Education, UCSB
Milem is the Dean and a Professor at the Gevirtz Graduate School of Education at UC Santa Barbara. Prior to this position, Milem was on the faculty of the University of Arizona, University of Michigan, University of Maryland and Vanderbilt University. Professor Milem's research focuses on ways in which colleges and universities can be organized to enhance equity, access, and success for all students, the racial context within higher education, and the relationship between how colleges and universities organize themselves and student outcomes.
Britt Ortiz
Director, Early Academic Outreach Program, UCSB
Britt Ortiz is the Director of Early Academic Outreach Program in the Division of Student Affairs at the University of California, Santa Barbara where he graduated with degrees in Sociology and Psychology. Previously, he served as the Associate Director of Student Outreach and Recruitment Services at CSU Northridge, and prior to that, he was the Director of the First Generation Student Success Program at the University of La Verne. Ortiz spends his free time traveling, gardening, and swimming.
Warren B. Ritter II
Executive Director, Common Table Foundation
Originally from South Carolina, Warren B. Ritter II graduated from Wofford College with a Bachelor of Science degree in Psychology. Today he is the Executive Director of Common Table Foundation, and organization that promotes inclusive, authentic dialogue and engagement among people of all backgrounds to celebrate all that we have in common. In additional to his leadership skills, Ritter brings experience in corporate banking wealth management, estate planning, and financial literacy. In his free time, Ritter is an avid reader and enjoys both playing basketball and practicing the piano.
Beth Rogers
Chief Executive Officer, Pacific Ranch Company
Rogers holds a Ph.D. in Political Anthropology from UCLA and an MBA from the UCLA Anderson School of Management. Beth did fieldwork in anthropology in several regions in Mexico while attending the National School of Anthropology in Mexico City. She has previously served on boards for the Santa Barbara Museum of Natural History, Central Coast Political Action Fund for Planned Parenthood, California State Chamber of Commerce, and California State Teachers' Retirement System (CalSTRS).
Donna Ronzone
Retired Educator and School Administrator
Ronzone began as a Library Media Specialist and transitioned to teaching. She then moved into administrative roles until she landed on the West Coast as the Director of Special Education for Briggs Elementary School District in Ventura County. In 2004, she joined Santa Barbara Unified School District, where she spent 14 years as Principal of Roosevelt Elementary School and later as the Director of Visual and Performing Arts and Director of Assessment and Accountability until her retirement in 2018. Ronzone holds a Ph.D. from the University of Pennsylvania, a Master's in Library & Information Science from Drexel University, and a Bachelor of Science in Secondary Education and an elementary teaching credential from St. Joseph's University.
Jesse Rosenberg
General Manager, Santa Barbara BCycle
Rosenberg currently leads the bike share program, BCycle, a fully owned subsidiary of Trek Bicycle, which has brought electric bike-share to Santa Barbara. In addition to creating sustainable transportation solutions for communities, Rosenberg has worked with many non-profits as a volunteer with organizations including Homeless Children International, Music for Tomorrow, and the Entrepreneurship Empowerment Program in South Africa.
Melissa White
Project Director in Innovation Studies, WestEd
White is currently the Project Director in Innovation Studies at WestEd, where she leads research, evaluation, and technical assistance projects focused on teachers and teaching. Before joining WestEd in 2006, White worked at California Legislative Analyst's Office, advising on fiscal and policy issues related to childcare, preschool, and K-12 teachers.
Dr. Hilda Maldonado, District Representative
Superintendent, Santa Barbara Unified School District
Maldonado began her career 32 years ago in Los Angeles Unified School District (LAUSD) as a bilingual teacher and rose to the role of Associate Superintendent. Under her leadership, LAUSD expanded dual-language programs, increased Seal of Biliteracy student awards, and improved results for English Learners. Maldonado earned a Bachelor of Arts and a Master's Degree from California State, Los Angeles. A lifelong learner, Maldonado has been awarded the Stanton Fellowship Award by the Durfee Foundation. She is currently completing her doctorate at Loyola Marymount University in Social Justice Leadership.
Wendy Sims-Moten, District Representative
Executive Director, First 5 Santa Barbara County
Wendy Sims-Moten is the current Executive Director of the First 5 Santa Barbara County and serves as the President, Board of Trustees for the Santa Barbara Unified School District. Sims-Moten has worked for the county since 1996 and has been dedicated to the progress, development, and well-being of the community ever since. She is also a Board Member of Gateway Education Services, Board Member of CAUSE Action Fund, Organizer and Chair of the African American Women of Santa Barbara County Luncheon and member of the Santa Barbara Women Political Committee.
Veronica Binkley, District Representative
Principal, Harding University Partnership School
Binkley is the principal of the Harding University Partnership, which serves around 400 students and gains its name by its programmatic partnership with UC Santa Barbara's Gevirtz School of Education. Before her recent position at Harding, Binkley was Assistant Principal at Juan Lagunas Soria Elementary School in Oxnard School District. She holds a B.A. in Child Development and later in her career pursued an M.A. in Educational Administration from Cal State Northridge.
Ed & Sue Birch
Daniel & Mandy Hochman
Jim Kearns
Sara Miller McCune
Joni Meisel
Nick Rail
Maryan Schall
Debbie Arnesen
Cindy Becker
Kathy Bette
Marie Dassler
Cornelia Davis
Christine Garvey
Marilyn Gilbert
Susan Gulbranson
Victoria Juarez
Rodda Leonardi
Courtney Lockwood
Lois Phillips
Jo Saxon
Sandy Schoolfield
Lisa Wysel
Terri Allison
Marty Blum
Phil Bugay
Ada Conner
Michael Cooney
Tony Fischer
Mary Gosselin
Shirley Ann Hurley
Mark Ingalls
Elinor Langer
Joni Meisel
Edwin Moore
Al Pizano
Craig Price
Rob Ramirez
Jaqueline Reid, Ph.D.
John Robinson
Lynn Rodriguez
Frank Stevens
Claire VanBlaricum
Lotte Weinstein
Legacy Society members have either arranged to make a future gift to Santa Barbara Education Foundation in their estate plan, or have made a gift of $25,000+ to our board-designated Endowment Fund.
Shirley Ann Hurley
Sara Miller McCune
Tina Hansen McEnroe
April Thede
Margie Yahyavi